Featured Projects
Apple & Quill is an innovative series featuring public readings and performances of original writing, music, and visual arts by Hamilton community members. Contact
Alex Rihm
for more information.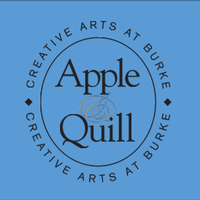 The Card Catalog Project features writers and artists from Hamilton College who have created new works using discarded catalog cards as canvas. Many of these works were generated in a writing workshop led by Tina Hall, Jane Springer, Hoa Ngo and Andrew Rippeon (Literature and Creative Writing) on September 6, 2017. Two courses also participated in the project: LIT/ARTH 288 Comics & Graphic Narratives taught by Nhora Serrrano, and LIT 125 Monsters taught by Tina Hall. As part of the 2017 Humanities Interdisciplinary Collaborations Initiative, the full project included a speaker series which encouraged participants to explore how ancient, modern, and contemporary knowledge systems influence our perception of the world. For more information on the Card Catalog Project, please contact Lisa Forrest at
lforrest@hamilton.edu
.